---
Another day, another piece of the "Empire" actor Jussie Smollett hate crime hoax is revealed.
As damning evidence goes, this is more damning than most. Video of the two Nigerian brothers identified by Chicago PD as being co-conspirators in the hoax has surfaced showing them buying items they wore during what appears to have been a "staged" attack on Smollett late last month.
The footage was exclusively obtained by a CBS affiliate in the Windy City, The Gateway Pundit reported. Also, the site notes that Smollett told the two brothers what to buy in order to perpetuate the lie. In addition, CBS News reports that several cell phone calls were placed between Smollett and the brothers in relation to their purchases.
The local affiliate reports:
CBS 2 has obtained exclusive video of two men linked to the attack on "Empire" actor Jussie Smollett buying a red hat and ski masks from a store the day before the assault.
The video shows Ola and Abel Osundairo placing the masks and a hat on the counter. Smollett has claimed two men wearing a similar hat and masks attacked him on Jan. 29 in Streeterville, according to police. CBS 2's Charlie De Mar made multiple phone calls and visited several stores to obtain the video.
The Osundairo brothers were picked up by police last week and questioned about the Smollett incident, in which the actor has claimed he was beaten at about 2 a.m. one morning last month on his way to pick up a Subway sandwich. Police later released the brothers without charges.
No video has surfaced of Smollett's attack, though there are cameras — public and private — all over the place where he was allegedly assaulted. He claimed that the assailants were white, dressed in red "MAGA" hats and that they screamed racial and homosexual epithets during the attack, claiming, "This is MAGA country!" 
CBS2 noted that sources are reporting the brothers have told police they were part of a plot to stage the attack on Smollett. They said that they were paid $3,500 each to put a rope around his neck, yell racial and homophobic slurs, and pour a chemical (believed to be bleach) on him.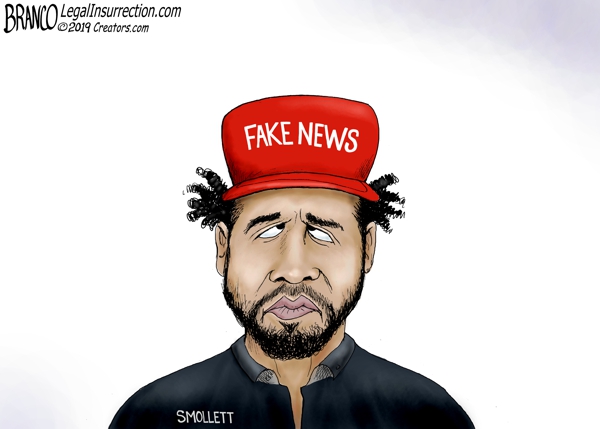 Cities would have burned if this fake attack had been captured on video
"Two sources said they used a ride share vehicle to get to the Streeterville neighborhood" where the staged attack took place "and were caught on camera appearing nervous," CBS2 reported. (Related: The independent media just saved America from a bloody race war (that the mainstream media was trying to start.)
Sources have also said that at least one brother bought the rope that was placed around Smollett's neck at his request. Also, they say the actor paid for the rope, bought locally at the Crafty Beaver Hardware Store in Ravenswood the weekend of Jan. 25, just days before the alleged assault occurred.
In addition, sources told CBS2 that Smollett instructed the brothers to buy the items and the attack was to take place before Jan. 29. They told police detectives that the three of them rehearsed the attack a few days before the public incident.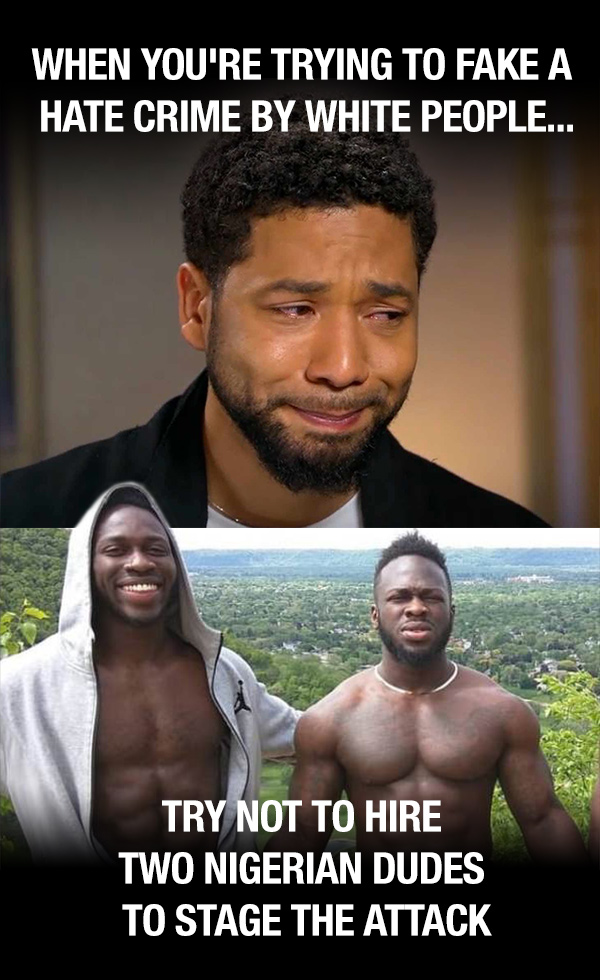 Smollett has been denying that he staged the incident, but there's far too much evidence by now not to doubt every word he's saying. 
Meantime, Fox — the network that produces Empire — has denied that producers are writing him off the show. 
"Jussie Smollett continues to be a consummate professional on set and as we have previously stated, he is not being written out of the show," said spokeswoman Amy Bucknam in an email to CBS2.
As a side note, we shudder to think of what the implications would have been for our civil society if Smollett and his alleged co-conspirators had managed to get the phony assault on camera. The disgustingly dishonest "mainstream" media, which also perpetuated the hoax sans evidence, would be playing that video on a continuous loop until every major city in the country was in flames.
If he's found to have staged this by a court of law, here's hoping Smollett serves a long prison sentence. He nearly single-handedly started another civil war.
Read more about the Left's hate crime hoaxes at Hoax.news.
Sources include: